ATP shares initial findings from its COVID-19 Antibody study and COVID-19 survey
Alberta's Tomorrow Project is celebrating 20 years since it first launched in 2001, and as a part of that, we are pleased to share initial findings from our COVID-19 Antibody (CAT) study and COVID-19 survey. The findings below reflect data collected and analyzed from when the study first began to the four-month follow-up appointment.
We are seeing more than 96 per cent retention rate in this study, and we are thankful for our dedicated participants for helping us better understand the COVID-19 virus and how it influences the health and wellbeing of Albertans.
Findings and trends
More than 4000 participants joined the CAT study in Calgary, Edmonton, Red Deer and Lethbridge over a one-year period – thank you for your participation!
We saw 96 per cent of participants return for their 4-month follow-up and 99 per cent of them completed their survey.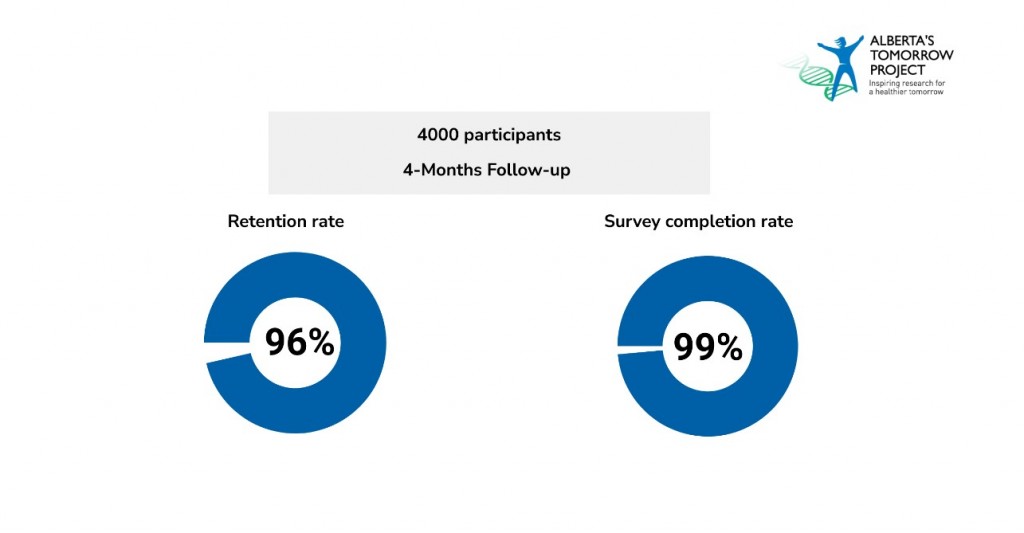 Almost four per cent of CAT participants have had COVID-19.
More than 90 per cent of study participants are vaccinated.

73 per cent of participants indicated they had no concerns about the vaccine; of those that did, the most common concern around getting vaccinated is the unknown future effects of the vaccine.
Evidence to date supports the safety and efficacy of vaccines. Please read more on the Alberta Health Services website: Facts the only cure for vaccine misinformation | Alberta Health Services.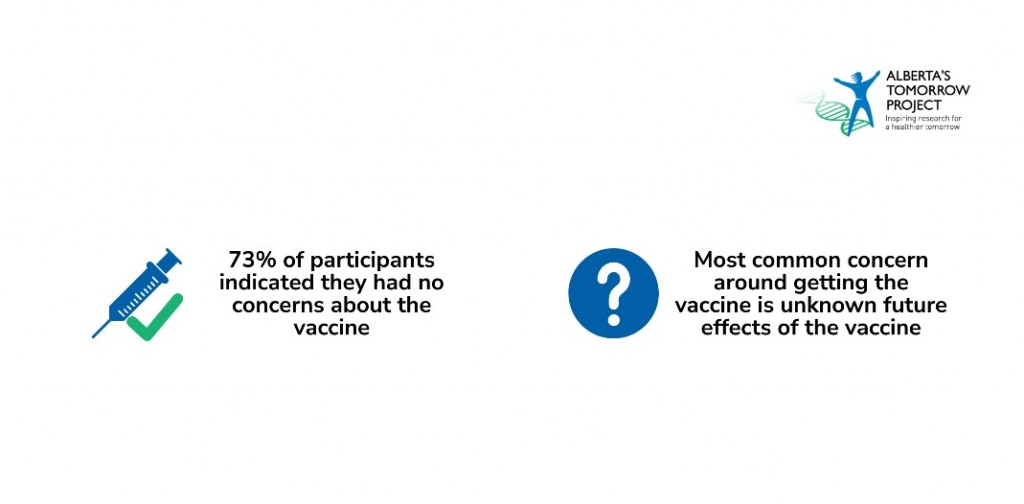 We know the pandemic has influenced many aspects of our lives. From when we first began the study to the 4-month follow-up:
23 per cent reported higher alcohol consumption
22 per cent reported greater anxiety
14per cent reported a reduction in household income
19 per cent experienced an increase in depressive symptoms